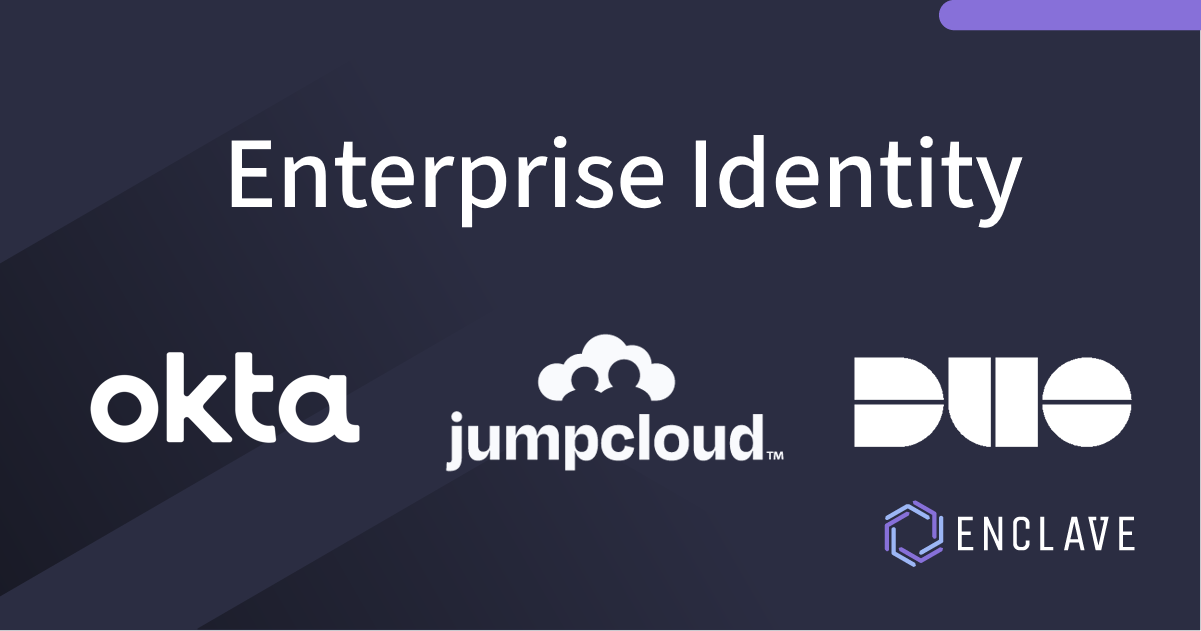 At Enclave Networks, we understand that robust network security and seamless user access are not mutually exclusive. That's why we're excited to announce that our solutions now integrate seamlessly with leading enterprise identity providers like Okta, Duo Single Sign On, and JumpCloud, as well as supporting any compatible OpenID Connect SSO provider. This integration lets you realise the goal of protecting your network without users having separate VPN credentials, and bring your identity provider of choice to Enclave.
By incorporating these providers' rich multi-factor authentication (MFA) capabilities into your Enclave security strategy, you can enforce stringent identity verification at every access point within your infrastructure. The integration means that the already formidable MFA support from these providers (including support for modern MFA mechanisms like hardware security keys) works in tandem with Enclave's sophisticated network protection tools, and supports the zero-trust tenet of "authenticate, then connect" across your entire network.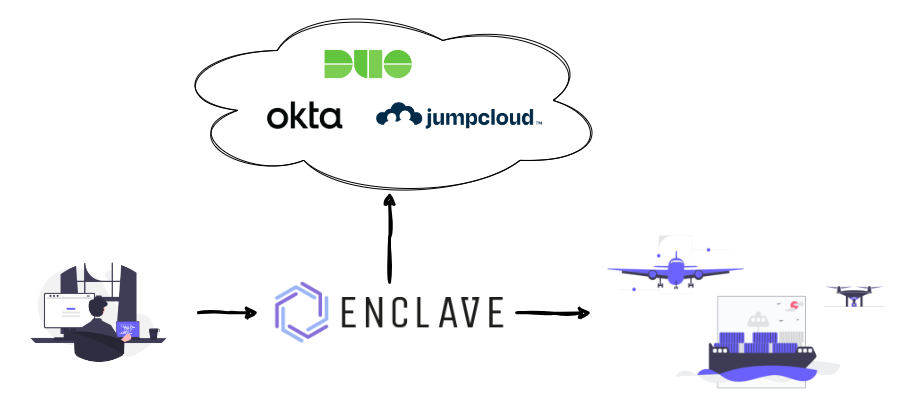 For businesses leveraging Enclave Networks' services, this new integration means enhanced security without sacrificing efficiency. Your employees will experience frictionless access matched with rigorous security checks tailored to meet the high standards of zero-trust principles — a must in an era where cyber threats are increasingly complex and pervasive. Our goal is to empower your enterprise with an agile and invisible network while ensuring uncompromised connectivity for your workforce, no matter where they log in from. In short, with Enclave Networks and your integrated identity provider, you can forge a path towards a more secure and productive future for your business.
No idea what Enclave is? We create "just works" private network connectivity between systems anywhere on the internet, without opening any of your firewalls, adding edge devices, or changing your infrastructure. We can replace your VPN with a simpler, better option that conforms to zero-trust principles. You can start a free trial at https://enclave.io.
You can use these new identity providers right now when creating a Trust Requirement; you can find more details in our documentation.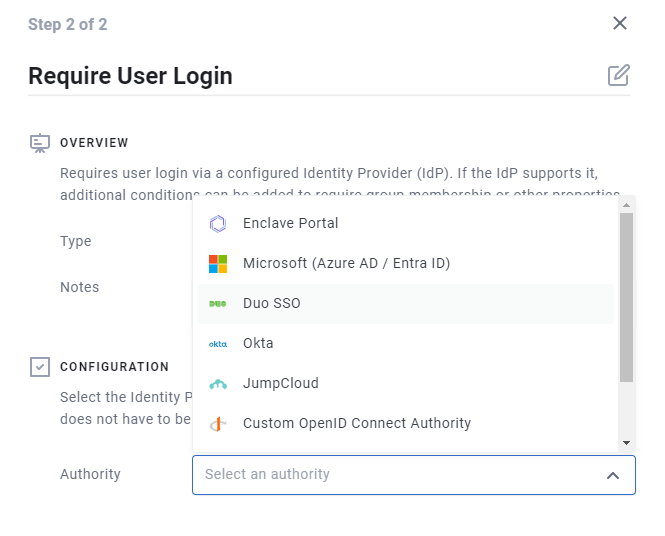 On-Premise Active Directory Authentication with Enclave
One benefit of combining mature identity providers with Enclave is the additional use-cases it unlocks for authenticating users. You can use Duo Single Sign On to authenticate users against an on-premise Active Directory server by utilising Duo's Authentication Proxy.

Once Duo knows about the on-premise Active Directory domain, Enclave can in turn authenticate users against Duo, using the AD credentials.
Supporting Custom Identity Providers with OpenID Connect

In addition to providing verified support for major enterprise identity providers, we recognise that many organisations may have a custom identity provider, or simply use a vendor that we have yet to add direct support for.
To support this, we have added the ability to configure a custom identity provider. The only requirement is that the provider exposes a public Open ID Connect authority that supports Authorization Code Flow with PKCE. You can find more information on the requirements for an identity provider in our documentation.
Wrapping Up
We continue to strive to make our partners and customers' lives easier; if you've got any questions about these new features, feel free to contact us to discuss how we can assist with your specific use case.